This report helps you to view attendance for all employees at once.
Page Display
Filter

Hint:
Filter with "Date Range", to activate filter.
You can filter with multi-attributes within the same filter filed, which is applicable to (Shift Type, Schedule Status, and Attendance Status).
Attendance

Hint: Scroll down for auto-load.
Click on Employee's Name
The application will take you to this day in the employee's attendance report.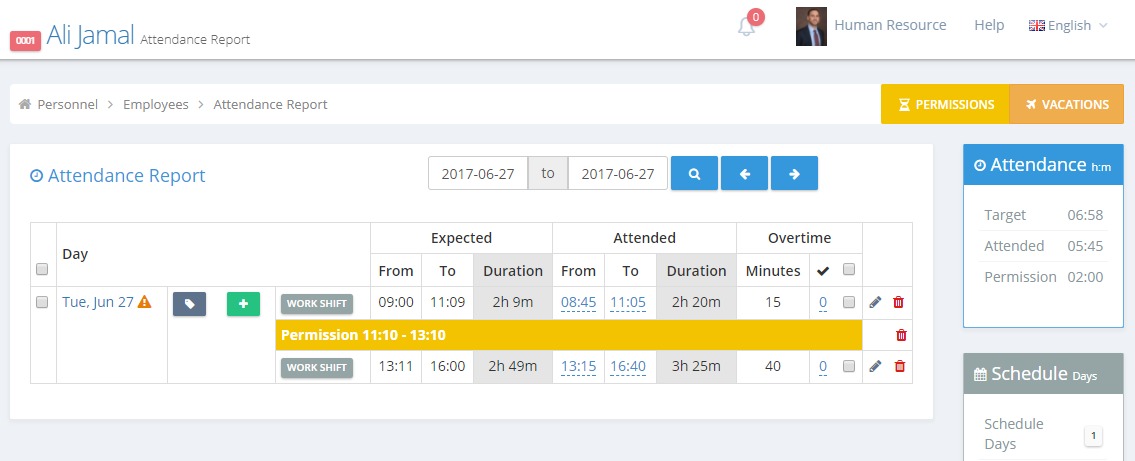 Click on Date/Day
The attendance logs will open in a dialog box.